Massage Modalities
Oncology Massage
Oncology massage is based in both compassion and specialized massage treatments to help people manage their experience with cancer. Sessions  are modified per the individuals cancer-related issues: the physical, and emotional consequences of cancer as well as the ​​side effects of the cancer treatments and ​individuals goals. Scientific literature indicates oncology massage helps improve quality of life.  Benefits include improved relaxation, sleep, and immune function as well as relieving anxiety, pain, fatigue and nausea.
Approved Provider for Unite For Her (U4H) organization.
Deep-tissue / Myofascial Release Massage:
Fascia is a three-dimensional uninterrupted network of thin, and dense fibrous connective tissue that permeates the human body, covering and investing muscles, tendons, bones, vessels, organs, ligaments, joint capsules and nerves. It provides support for most structures in the body.
When there is a strain, injury, disease or lack of movement, fascia responds by forming adhesions, restrictions, and scars. When fascia has become overly connected, my goal as a massage therapist is to restore a balance of fascial continuity and differentiation. To separate fascial structures and reestablish their ability to move independently from one another
This hands-on technique involves gentle sustained pressure to the restricted tissues. The result; tissues soften, lengthen and separate; harder and denser areas relax, release and become more pliable. Improved motion, better alignment of muscles, improved joint mobility and proper function is restored. A 1-hour session may not cover the entire body as careful attention is spent on specific areas of restriction and problems.
Lymphatic Drainage Massage
The Lymphatic system performs an important function in keeping the body healthy.  It removes waste and toxins from the body by flushing away waste in the lymphatic fluid. This fluid carries toxins, bacteria, and damaged cells into the lymph nodes, where they will be flushed out before the lymph fluid returns to the body.
Lymphatic Drainage Massage is a gentle rhythmic massage, moving the skin and connective tissue to bring about a gentle pumping action in the tissues.  This technique assists in removing excess fluid to healthier parts of the body for re-absorption or excretion, soothes nerves, alleviates pain and stimulates a weakened immune system. LDM has been found to help with chronic fatigue syndrome, autoimmune disease, sinusitis, tonsillitis, arthritis, acne and eczema. The functioning of the parasympathetic system is bolstered thereby helping in dealing with stress, depression and sleeping disorders.
Mastectomy Massage
Mastectomy Massage can relieve post-operative pain and edema and promote the removal of toxins as it assists in the flow of lymph, blood and oxygen.  Over time, clients will experience increased range of motion, reduced scar tissue, and restored feelings and sensations. Mastectomy massage also can help the clients reconnect to themselves, improving their body awareness and body image.  Aside from massage generally promoting better health and well-being, it just feels good.
Comfort Touch® For the Elderly and Ill
A slow, nurturing, rhythm of touch emphasizing the wholeness of the individual. Its emphasis is on broad encompassing pressure into the center of the body part being touched, gently warming the superficial fascia.
A meaningful modality for the elderly and ill providing, deep relaxation and easing physical and emotional discomfort. 
Yoga for Cancer
This is a specialized yoga methodology tailored to address the specific physical and emotional needs left by cancer and its treatments. This is not just gentle or restorative yoga, but focuses on how to stimulate the immune system through movement, improve flexibility and strength, reduce anxiety and boost overall well being.
Approved Provider for Unite For Her (U4H) organization
Yoga
Originally, yoga was taught by one teacher directly to one student.   This allowed the student to experience the benefits of yoga in a safe, personal way, meeting the needs of the student. My private or small group (maximum 3 student) class allows for a more intimate view into your practice. You can start a new practice, deepen your practice, work on areas of interest, address goals or spend time working with an injury or condition. Private/small group classes can help you gain confidence, answer questions and provide guidance.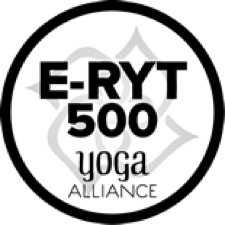 OFFICE POLICIES
Please be advised of the policies for this office.
Cancellation
A 24-hour notice is required for cancellation of an appointment, or the client will be charged in full for the appointment. Payment is due before your next appointment.
Arrival Time

Appointment times are as scheduled and cannot extend beyond the stated time to accommodate late arrivals. Please be on time to your appointment.  Parking is metered. Please give yourself enough time to find parking along the street.
Sickness
Massage is not appropriate care for infectious or contagious illness. Please cancel the appointment as soon as you are aware of an infectious or contagious condition, or skin condition. If it is within the 24-hour notice period, the cancellation fee may be waived.
Thank you for your consideration.
Gift Certificates Available